Agronomy

• 2023-10-12
One secret to soybean success: seed treatments
Something went wrong. Please try again later...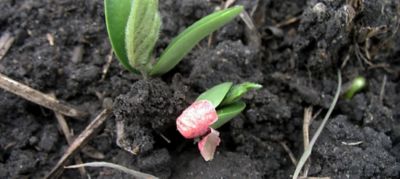 Soybean farmers know that success starts with the right seed decision, and selecting the right seed treatment to give seeds their best start is the second most important decision.
The right seed treatment can significantly contribute to every crop development stage – from seeding and emergence, right through to harvest. Seed treatments protect seeds and seedlings from seed and soil borne diseases and insect pests affecting crop emergence and its growth. The added support of a seed treatment helps soybean emergence, getting them out of the pest danger zone faster and setting the crop up for a more even stand.
Seedling protection supports uniform healthy stands to maximize yield potential and overall crop success.